lllness and poor health is experienced by each population, every day, across the globe. Disease onset is, in many cases, unpredictable. However, through innovative technological and medical advances we are making inroads into the area of disease diagnosis, prognosis and management; aiming to lessen the emotional and financial impact through our ability to more accurately diagnose the individual patient and develop new targeted drugs and therapies.
Being able to quickly discern the cause behind a particular ailment or indication can be the difference between a successful treatment and a speedy recovery, and an undiagnosed condition leading to a decline in patient health and poor prognosis. That's why rapid, cost-effective and accurate techniques are frequently key considerations for organisation and healthcare bodies within the diagnostic industry.
We have seen substantial growth in the in vitro diagnostic (IVD) market, in part driven by the ongoing maturation of biomarker discovery and the development of companion diagnostics for improved drug discovery and personalised therapeutics. This has occurred in tandem with a paradigm shift away from traditional animal (in vivo) testing towards cell-based assays, high-throughput technologies and various omics approaches, enabling wider screens and the development of extended biomarker panels for more powerful disease profiling (rather than relying on only one or two individual diagnostic factors).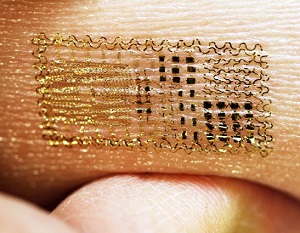 Drivers
With a global revenue of $40 billion in 2011 and a report by Results Healthcare suggesting this will reach almost $55 billion by 2017, diagnostics could potentially become the largest medtech sector. Some of the key factors driving this are:
The persistent emergence of new strains of pathogens each year, which necessitates frequent testing
An aging population in many countries, which means a call for new diagnostic tests for associated chronic diseases
A migration towards point-of-care (POC) testing, since a growing number of patients prefer to be tested at their local GP's surgery rather than visiting the hospital
Some emerging markets' newfound ability to pay for diagnostic services that they were unable to afford a few years ago.
The next big thing?
While markets for well-understood approaches like immunohistochemistry and self-monitoring blood glucose testing are already popular with investors and healthcare providers, analysts are predicting high rates of growth in other areas of the IVD market as they begin to mature.
Tissue Diagnostics account for 7% of the global IVD market and includes products for anatomical pathology ($3 billion market, 12% projected compound annual growth rate [CAGR] between 2012–2014). With a high demand for lab automation in anatomical pathology labs (in part due to a shortage of those with the necessary histological expertise) there are still opportunities for vendors in this area.
Molecular Diagnostics alone account for 11% of the global IVD market and targets detection of genetic disorders ($5 billion market share, 11% CAGR between 2012–2014). With the rapid decline in the costs of genetic testing, the market will likely gravitate towards 'personal genetics' and away from traditional screening. With the cost of full genome sequencing continuing to drop, this trend will likely gather further momentum as more and more people have their genomes analysed.
Predicting the future
Better diagnostic methods are the key to more informed prescriptives and decision-making for better healthcare, meaning this area will always be of interest to investors, doctors and patients alike. By staying on top of new developments and predicting where the greatest need will arise, there are many organisations keen to visualise the areas of the diagnostic market likely to see the largest relative growth.
If we continue along the path to personalised medicine, it is fair to assume that we will see further subdivision of traditional patient groups into small populations based on more accurate diagnoses of their disease and maybe more importantly, their predisposition to specific indications and their innate ability to respond to different therapeutics. This will bring with it both opportunities and challenges for the drug developers, but has the potential to revolutionise the industry.
Response prediction is an area of focus for many diagnostic and companion diagnostic developers. Prescribing the correct, most effective drug the first time around can provide significant benefits to patient well being, as well as reduce associated treatment costs, especially in chronic conditions that may span years if not decades.
For pharma, these drugs will be far more likely to work for their specific target patient groups and clinical trial cohorts, speeding up the drug approval process and providing pharma and biotech with a higher success rate and a more immediate revenue stream. However, the total number of potentially treatable patients will dwindle, moving that we move further away from the 'blockbuster drug' model of pharmaceutical development. In turn, this will require pharma companies to consider and refine how they go about funding new drug development and seek payment for creating more effective medicines in the future.
Image: The Epidermal Electronic System (EES), developed by John Rogers