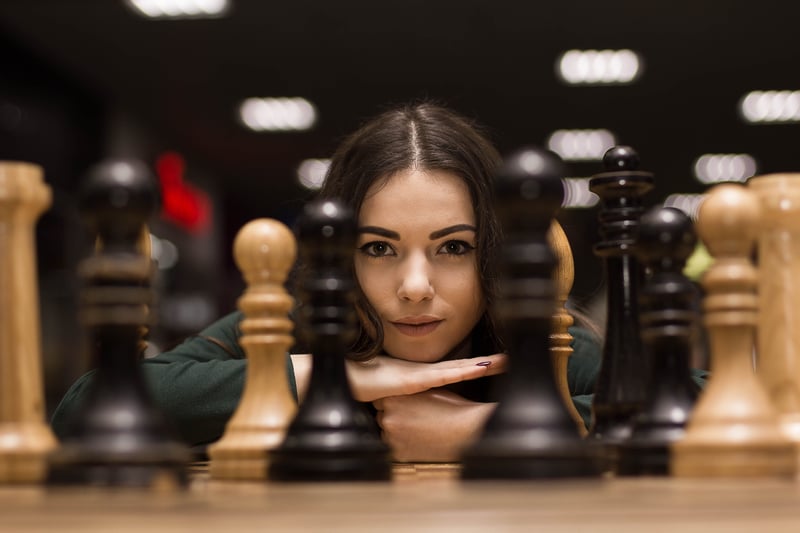 As an experienced marketer, you'll have a whole host of career options at your fingertips. The question is: which one is right for you? It's crucial to find a role where you can thrive, but it can be hard to judge whether you'll really take to a position just from the job description.
For example, a typical description for an Inbound Account Director (AD) might say that you'll manage a portfolio of client accounts—but what does that look like in reality? What's the true nature of the job, and what does it feel like to do it day-to-day? If you're looking for a bit more detail on that score, I've shared my thoughts below. Hopefully, this blog will give you a picture of what the role is like and whether you'd enjoy it.
If you're interested in finding out more about our open roles, take a look at our current opportunities.
What does it mean to be an Inbound Account Director?
As an Inbound AD, I'm responsible for maintaining our client relationships. Essentially, this means I'll lead on the strategy through each project, running strategy development calls or visiting clients onsite at the start to diagnose what their key challenges are, and ensuring the project support we provide subsequently continues to help clients meet their goals. I use the term 'project' quite broadly here, because we conduct a wide variety of work for our clients. This is because the companies we work with all have different goals and challenges, and their requirements for agency work span a wide range.
Sometimes, for small companies, we'll act as their outsourced marketing department—this is an exciting prospect as it means we're responsible for all aspects of planning and execution. For other companies, we might get to work alongside their own internal marketing team, often assisting them with more specific aspects of their marketing strategy and plan. For example, a major software company entering the healthcare market for the first time with their technologies may look to leverage our industry expertise to help them create the foundational strategic elements for penetrating this new space. This could include conducting a competitor analysis, profiling the key target audience via buyer persona workshops, and defining a value proposition for their solution that is specific to healthcare. For the companies where the strategy is already set, you may have a scenario where they come to you with a much more executional set of needs. For example, they are lacking in science writers or internal capacity to create new content, and would like us to create multichannel inbound content such as eBooks, blog posts, social posts and emailers because they don't have the time or specialist skill to do this in-house.
Strategy is at the heart of the job
So, what exactly do I mean by 'strategy' as an Inbound AD? In a nutshell, the principle is to identify the client's problem or need, design a plan to address it, and then follow through to ensure we achieve the outcome we're aiming for.
I love this work because it's a challenge to pick the right approach for each situation. There's a huge range of different things to think about—you've got to consider the client's specific needs, goals and target audience, as well as factoring in your experience with similar situations and your insights into the latest trends in marketing. Weaving all these different strands into a coherent plan isn't always straightforward, but for me it's a fun process.
Often, I'll find that there's more to the situation than first meets the eye. For example, if we're working with a client who's struggling to gain enough customers to meet their sales goals, they may ask us to help boost their lead generation efforts. However, when I look into it, I might realise that they've already got an extensive contact database containing lots of prospects. So, in this case, I could suggest they devote their attention to nurturing the leads they already have, using tactics such as segmenting their contact database, producing targeted content, and setting up automated workflows to send relevant content to the existing leads and take them further along their journey to becoming a new customer.
If, like me, you get a kick out of solving difficult problems, this kind of work can be very rewarding. Plus, it's always satisfying to help our clients meet their goals in the most effective manner. Once you've developed the strategy, however, it's crucial to think practically about how to implement it.
Being a strategist... but also a pragmatist
To me, the best part of my AD job is marrying up the complex strategy work with the basic practicalities of each situation. I relish the challenge of making an effective plan, taking into account cutting-edge marketing practice, and then bringing it down to earth with pragmatic considerations. The appeal for me is having to get into all the nitty-gritty details—asking yourself what you need to do and in what order, whether you can afford to do it all within budget, and if not, how best to prioritise.
As an example, if we're thinking about a product launch, there are a hundred things to consider at the offset. Obviously, we'll need the foundational product launch content like a press release and a webpage covering what the new product is, but we also have to plan the marketing strategy that will follow, and decide how we're going to promote the offering to different audience segments such as current customers, new prospects, investors and key media contacts. What's more, we'll have to consider what marketing activities we need not just to create awareness of the new product, but think ahead on how to nurture newly captured leads, and make sure the sales team are equipped with the right materials to eventually close new deals, such as brochures, slide decks and case studies. That's an awful lot to organise for a project, but by considering these factors from the start I can feel secure that I'm helping the project go as smoothly as possible and minimise the risk of any leads or potential revenue falling through the gaps.
While it's crucial to map out the course at the beginning of a task, it's also important not to over-plan. I think of it like chess—I've always got to think several moves ahead, while still retaining that flexibility to respond to unexpected events or fresh data. So, while you don't have to be a chess maestro to be an AD, you do have to enjoy the process of adjusting plans in real-time and thinking on your toes.
You have to be data-driven
I've talked a lot about planning so far. But no matter how good our plans are, it's still essential to confirm they work in the real world. As such, we're always collecting data and examining patterns to monitor how effectively we're helping clients meet their goals.
This approach really appeals to me because I'm results-driven by nature—I like to see the effects of my work and I've never liked doing things just to tick boxes. When you can see the data, you can tell that your work is actually delivering value to the client, and that makes the job so much more rewarding.
I find that this data-driven style of work also makes me a better marketer. Over time, I can combine the insights I've gained across lots of different projects to build up an evidence-based understanding of best practice. Learning from your experiences means you know what risks and value-adds to watch out for on the next project, and also helps you build your credentials as a thought leader in these areas. If you're the kind of person who likes to live on the cutting edge of marketing, this prospect may well appeal to you.

There's great potential for thought leadership
One thing I really value about my role as an Inbound AD is the opportunity to connect with the wider marketing community. I'll often get the chance to speak at conferences, for example, as well as teaching workshops on the latest trends in marketing. Just this November, I travelled to ELRIG's Drug Discovery 2019 where I gave a talk on content marketing. Speaking in front of an audience doesn't suit everyone, but if it's up your street, you'd probably find these conferences one of the most exciting parts of the job.
As well as teaching at big events, I learn a lot from attending them. Earlier this year, a group of us from BioStrata went to Inbound 2019 in Boston, Massachusetts—this was a great opportunity to hear about the latest developments and bring back some tips and tricks to inform our work (If you want to find out some of the cool things we learnt, we made vlogs to share our favourite snippet of the day). A love of learning is part of the ethos of our company, and as a senior member of the team it's part of my role to help facilitate that.
Training and mentoring are key elements of the job
Fostering development within the team itself is an integral part of my role. I'm involved with a fair amount of training and mentoring, and often find myself teaching marketing from first principles, since many of my more junior colleagues are scientists by background and this is their first experience working in the business development side of the sector.
To help my colleagues most effectively, I need to keep an eye out for all potential opportunities for mentoring. So, for example, if we embark on a big blogging project, I might see this as a great chance to teach someone how to review content to check it meets business objectives.
I like teaching as it makes me think about my job in a different way—I find I view things more critically when I explain them to somebody else. Also, since everyone in our team is eager to learn, it's very rewarding to see my colleagues progress quickly. In order to enjoy working as an AD, you have to be the kind of person who gets invested in the development of the team, and is also receptive to learning from your colleagues who may know more than you about a specific scientific area or be more experienced in a specific aspect of digital marketing, for example.
So, who would really thrive in this role?
I hope this blog can help you decide whether you'd enjoy working as an Inbound AD. There's a lot of different aspects of the job, but to take a very top-level perspective, I'd say this role would suit someone who's seeking variety and intensity in their work.
Looking more specifically at the day-to-day life, you'll find it more exciting if you relish the challenge of making a practical strategic plan and then optimising your approach based on results. This style of work tends to appeal to more 'data-driven' personalities.
Finally, I'd say that this role would suit someone who loves learning and teaching, and really cares about being part of a team. If you're a person who likes to help your colleagues develop, and enjoys working closely with other people, this job will play to your strengths.
If this sounds like you, we'd be delighted to get in touch—you could be a perfect fit as an Inbound AD at BioStrata. To find out more about our open roles and how to apply, visit our careers page.