How Inbound Marketing works
You've seen how inbound marketing can deliver outstanding results for businesses in the life science sector. But how does it work, and what are the key steps involved?
The inbound methodology
Inbound marketing is designed to raise awareness of your products and services by attracting visitors to your website, before converting them into leads and nurturing them along their buying journey into customers by using strategically-aligned content. How do we do this?
First, we attract visitors to your site by creating engaging content that addresses your customers' pain points, goals, frustrations and needs.
Next, we connect with these prospects by offering them high-value content, housed behind a form, converting them into leads for you to re-market to. As part of this process, we engage with these leads on an ongoing basis, providing them with useful information based on their actions, interests and browsing behaviour. These interactions help to move your potential customers along the buying process.
Finally, we continue to delight your customers with ridiculously good content and customer service long after they've become customers, in order to turn them into fans of your brand who will promote you to their colleagues. And thus, the virtuous cycle continues.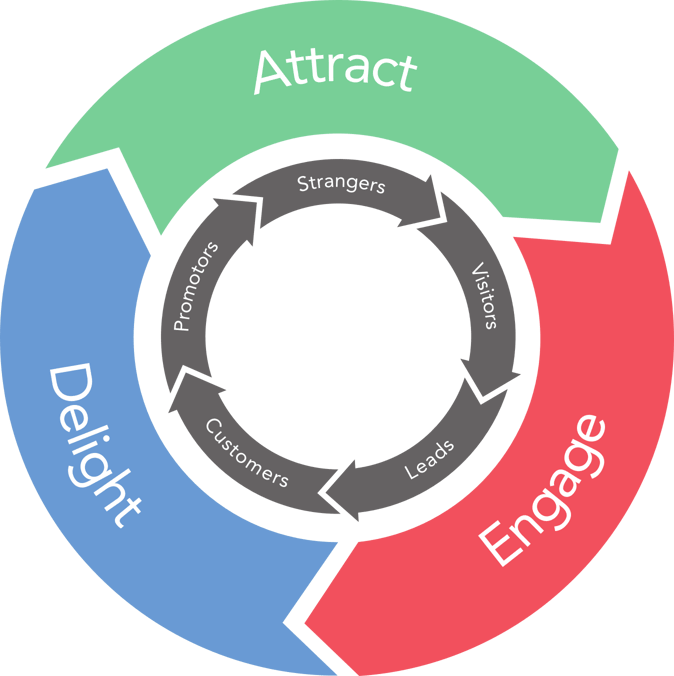 Just like a wheel, by applying more force in the areas that will have the biggest impact, and reducing friction by overcoming specific pain-points, you can build momentum and make the whole cycle turn faster.
Attracting visitors
Your prospects are searching online for solutions to their challenges – and the attract stage of the inbound process is all about drawing them to your website using engaging content. By publishing keyword-rich blog posts that discuss your ideal customers' pain points, goals, frustrations and needs, you'll feature more prominently on search engine results pages for the shortand long-tail search terms your prospects are using online. What's more, by promoting your content using the social media channels your ideal buyers are using, you'll be able to further extend your reach.
Converting visitors
Using compelling calls-to-actions (CTAs) on the content you use to attract visitors, you can nudge your visitors towards other high-value content such as eBooks, whitepapers and infographics that are perfectly aligned to their needs. By gating these irresistible content items behind landing pages and forms designed to capture their contact details, you'll turn your visitors into leads.
Nurturing leads
It's unlikely your leads will be ready to buy from you (or anyone else) straight away. Once they've become aware of their problem or set their goal in mind, they'll want to research and consider their options before deciding on a product or service that meets their needs. To turn your leads into customers using inbound, you'll use a mix of awareness, consideration and decision stage content to nurture your prospect along their buying journey. And by monitoring how your leads are engaging with your content online, you'll be able to understand where they are on this journey and nudge them closer to becoming customers by using a variety of content forms mapped against different stages of the buyers' journey. By ensuring this content is always educational, engaging and entertaining – and not 'salesy' – you'll naturally build a relationship based on trust (while developing a marketing and sales process designed to shorten sales cycles and make it easier to close deals). Then, when the time is right for them to buy, it's only you they'll turn to.
Closing sales
During the inbound marketing process, some visitors and leads may be providing signals that they're potentially ready to buy (e.g. by downloading a piece of decision-stage content or filling in a form requesting a sales consultation). Depending on what you're selling and how you're selling it, the way you'll close your customers will differ slightly.
For ecommerce sales, you'll be looking to nudge your prospects to your buying page. To do this, you might want to use content that demonstrates how other customers have benefited from their purchases or perhaps you'll provide offers and promotions tailored to their needs. Alternatively, if your sales process requires your customer to interact with a sales rep (for example, as it typical for more substantial high-ticket products or services common in the life science sector), your nurturing efforts may be focused more around qualifying your leads, and passing high quality prospects to your sales team to follow-up with and close.
Delighting customers
You should also aim to turn your customers into promoters of your brand by treating them with care and continuing to delight them with irresistible content. Perhaps they require instructional posters for the laboratory, user guides, service support information booklets, or infographics/reports on the latest trends in their area of science. By continuing to delight your existing customers with new and engaging content, they'll feel valued, listened to and supported, and will be more likely to promote you to their peers.
The difference between inbound and content marketing
The terms inbound marketing and content marketing are often used interchangeably, but for us, there's an important difference. Content marketing generally refers to the use of content to generate awareness, develop trust and build an audience. Inbound marketing, on the other hand, is about strategically using content to nurture prospects through the sales funnel to generate high quality leads and customers.
Of course, high-quality content plays an essential role in both approaches, but with inbound, the ultimate goal is to generate leads, turn them into customers and deliver quantifiable ROI in terms of sales generated.
Mapping your content to the buyer's journey
Content underpins the inbound methodology: it's used to attract prospects to your website, convert them into leads and nurture them until they're ready to buy. However, for it to truly resonate, it must be correctly aligned with the awareness, consideration and decision stages of the buyer's journey.
While content produced to target any buying stage can ultimately attract prospects to your website (i.e. the attract phase of the inbound methodology), your consideration and decision stage content will have additional power when used as part of your lead nurturing processes (i.e. to engage and help close your prospects as customers). As an example, here's how you might map your content to these stages when targeting a researcher looking for a way to improve their qPCR experiments.
Awareness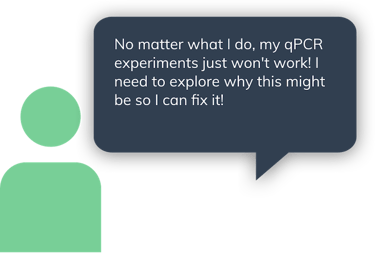 Content types:
Research reports
Ebooks and whitepapers
Articles and blog posts
Technical tips and tricks guides
Troubleshooting guides
Example: "Ten common qPCR issues (and how to fix them)."
Consideration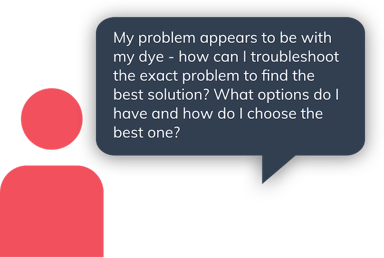 Content types:
Application notes
Webinars
Buying guides
Example: "How to solve qPCR dye issues - a comparison of the options available."
Decision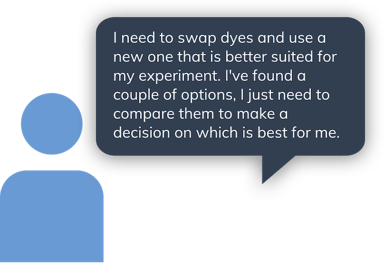 Content types:
Case studies
Brochures and product collateral
Cost/benefit/feature comparisons
Demonstration videos
Example: "Case study: How qPCR Dye X delivers the best data for application Y."
Choosing appropriate content for your inbound campaign
The content you use as part of your inbound campaign will primarily be directed by the stage of the buyer's journey you're targeting. But what types of content should you use?
Awareness-stage content
Initially, it's unlikely your prospect will be wedded to any single vendor, having only just realised there's a problem they need to address or an opportunity they can capitalise upon. At this stage, any research they'll be doing will be around gaining a better understanding of their challenge or opportunity. You may even need to open their eyes to the possibilities available.
Here, we recommend content that educates, informs and inspires your prospects – but don't sell. In fact, you might not even mention your company's products or services directly. The aim is to position your team as experts in your field, delivering real value to your prospects through high quality content, such as eBooks, reports, whitepapers, infographics, blogs and articles.
Consideration-stage content
By now the customer has identified the challenge or opportunity in more detail, so they will be searching for more practical information about how to solve their problem. They'll also be starting to consider the available options.
The best content to create at this point includes comparative guides (designed to compare the technologies or services available and highlighting where yours performs best), buying guides (to help shortlist the best options) and showcase pieces (such as application notes, technical articles and whitepapers). Showcase pieces should demonstrate that new technologies exist that have been designed to make customer's work or research more accurate, cost-effective, and/or easier (including the benefits of your specific offering).
Decision-stage content
At the decision stage, the customer has defined the problem and identified a likely solution. Their research will be focused on working through a shortlist of just a few potential suitors.
As such, they'll likely turn to reviews and endorsements, as well as bottom-of-the- funnel content such as vendor comparisons, case studies, brochures and free trials or demos, to gather insight on how a given solution will perform.