Now in its fourth year, BioBeat is a collaborative platform for entrepreneurs and leaders in the biotech industry. Each year, BioBeat publishes its 'Movers and Shakers' report, which honours women who are setting the pace in life science and delivering extraordinary success in their field. The theme of this year's BioBeat16 summit is Stretching Biotech Pharma Entrepreneurship. In the run up to this event, BioStrata spoke to some of last year's Movers and Shakers about their work and sought their opinions on the best ways to nurture entrepreneurship and deliver real benefits to patients.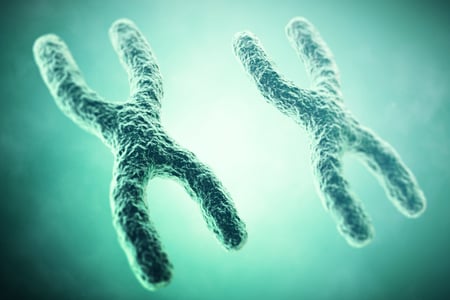 Image: Rost9/Shutterstock.com
Strength through collaboration
We spoke to Kate Bishop, Group Leader at the Francis Crick Institute, about the advantages of collaboration for university research. Bishop conducts research into the replication of retroviruses such as HIV, and studies how these viruses shut down specific proteins in the human body. Yet through collaboration, she's also finding that the techniques developed in her laboratory are now being used as tools by other teams to find therapeutic treatments for other diseases.
Bishop notes the importance of cross-sector working when translating research into treatments that benefit patients: "It's very important for people in fundamental research, like myself, to talk with people in industry and those further downstream, as it helps us understand what we need to do so that something translational comes out of our research. These conversations also help those in industry understand how the basic science develops, as well as the bottlenecks we face."
This is a view that's shared by Dame Professor Anna Dominiczak, another of BioBeat's influential leaders in bioscience. Dominiczak is Regius Professor of Medicine, Vice Principal and Head of College of Medical, Veterinary and Life Sciences at the University of Glasgow.
One of the topics we discussed was the newly established Scottish Ecosystem for Precision Medicine – a research network that brings together universities, industry and the NHS to improve stratification of diseases such as cardiovascular illnesses and cancer. It's a field which she believes will revolutionise patient care and bring huge health benefits around the world.
Dominiczak believes that through interdisciplinary collaboration, patient participation and the sharing of high quality medical records, the UK can become a world leader in precision medicine: "Using this triangle of collaboration, and a network covering records of 5.3 million people in Scotland, I believe we can make significant progress."
Investing in innovation
One way partnerships can accelerate the delivery of innovative treatments to patients is through collaborative funding. BioStrata spoke to Magda Papadaki, Head of Manufacturing Innovation, and Rebecca Lumsden, Head of Science Policy, at the Association of the British Pharmaceutical Industry (ABPI), about the ways in which the UK government and the pharmaceutical industry are investing in infrastructure and innovation to advance next generation therapies. One such field is regenerative medicine, which covers a range of applications that focus on the use of patients' own cells and genes to repair damaged tissue.
"As regenerative therapies are based on materials from the patient, many of the preparation stages need to be performed in closed systems at the point of care, meaning you cannot easily manufacture, ship and dispense treatment through a pharmacy" says Papadaki. "As such, it requires the establishment of new manufacturing facilities and regulations surrounding the production process to ensure high levels of safety and efficacy." Papadaki explains that such investment makes the UK more competitive and acts as a magnet for further growth in the sector.
And it's not just infrastructure investment that's helping to grow the UK's life science hub. According to Lumsden, funding initiatives such as Innovate UK and the Biomedical Catalyst are also helping spin out talent from the universities and larger pharma. Their success is evident in the rapid growth of contract research organisations over the past decade.
We also spoke to Julia Fan Li, SVP at Seven Bridges, about changes in healthcare investment in the developing world. Five years ago, investing in treatment programmes for malaria and HIV in Africa was unusual. However, initiatives such as the Global Health Investment Fund, have shown that it is possible to sustainably fund programmes for diseases that disproportionally affect the poor. "Over time, we can invest in these companies on a full profit basis, just as we invest in innovations in cancer and Alzheimer's" says Fan Li. "You just have to find the right risk-return balance."
Fostering entrepreneurship
How should academics with bright business ideas go about commercialising their research? That's a question I put to Emma Sceats, CEO of CN Bio Innovations, an Oxford University spin-out company that specialises in organ-on-a-chip technology. Sceats has nurtured university spin-outs for over a decade, and places a particular emphasis on careful planning to hit the market at the right time.
Her key advice? "Academic entrepreneurs should try to identify the highest risk components in their technical plan and see if they can be addressed at the start of their project. Investors don't want to hear that they will need to fund three years of expensive research before hitting the most technically problematic stage."
Sceats adds that networking provides a great way to meet the individuals who can help new entrepreneurs overcome these challenges and share expertise. "In my experience, people in the biotech and biopharma industry are very generous with their time and are often happy to talk. There are great opportunities for academics to engage with industry people and ask questions about the market or around particular technical challenges."
Lumsden agrees, and adds that events like BioBeat play an important role in nurturing entrepreneurship and help universities and businesses undertake the innovative research to deliver patient benefits. "Business networks are also incredibly useful and help to drive innovation. BioBeat is a fantastic way for these relationships to be created within the UK, which will help develop the growth of the sector."
This year's BioBeat event takes place on November 16th, 5.30pm–8.30pm, at the McGrath Centre, St Catharine's College, Cambridge. To register, visit the BioBeat website: www.jbs.cam.ac.uk/biobeat2016