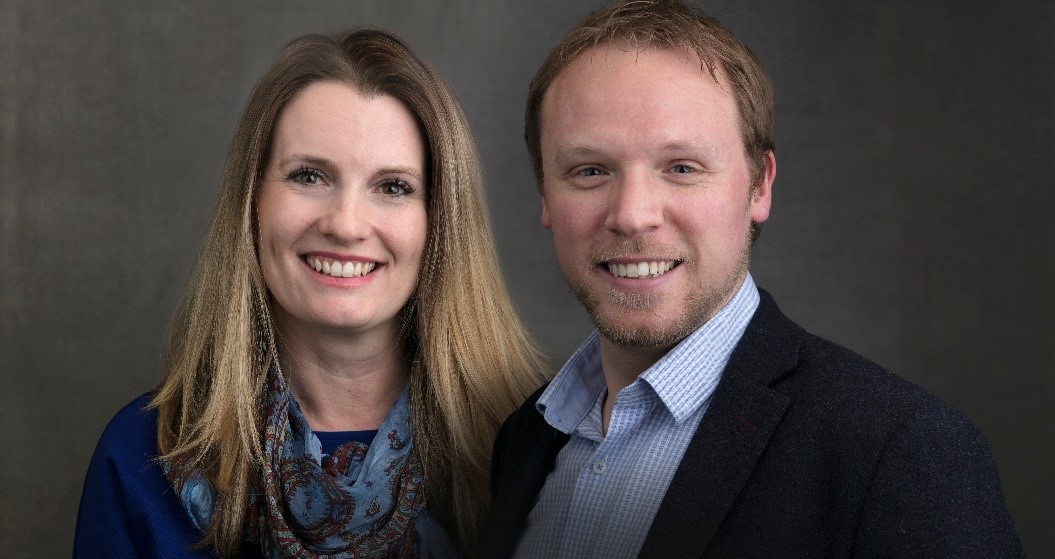 PRESS RELEASE: BioStrata is proud to confirm that Her Majesty The Queen has approved the Prime Minister's recommendation that the company should receive a Queen's Award for Enterprise: International Trade. The Queen's Awards for Enterprise recognise achievements by businesses based in the UK with strong corporate social responsibility. BioStrata's managing directors, Paul Avery PhD and Clare Russell PhD, will join the other 2019 winners at a Reception hosted by His Royal Highness The Prince of Wales at Buckingham Palace later this year.
As a specialist marketing communications agency, BioStrata connects companies in the life science sector with customers worldwide, to assist in the adoption of cutting-edge products and services that drive scientific discovery and impact the world around us. This award recognises BioStrata's international growth and success, which has only been made possible by the team's commitment to the sector, and its dedication to providing quality work and excellent customer service across its valued client-base.
"BioStrata is motivated by delivering results for our clients, but moments like this provide an opportunity to thank our valued industry partners and our international team for all their support. The year-on-year growth marked by our Queen's Award helps us to invest in our people and in nurturing creativity and innovation, and to strive for greater success for our clients," comments Clare Russell PhD, co-founder and Managing Director of BioStrata.
"I trusted BioStrata to provide an integrated program of inbound marketing and PR services over a number of years. The team's ethos is centred around collaboration and partnership, which ensured I was able to rely on them to proactively identify new opportunities on a day-to-day basis, but also to provide valuable strategic counsel on key issues when it mattered most," explains Dr Georg Lautcham, former CEO of Protagen AG, which was recently acquired by OncImmune.
Paul Avery PhD, co-founder and Managing Director of BioStrata, adds: "BioStrata's specialist focus on life science marketing communications set us apart internationally and in the UK. Our deep scientifc knowledge, dovetailed with extensive commercial and marketing expertise, means we can communicate effectively with the international audiences who life science companies want to reach. We effectively turn technical data and application information into creative, inspiring messages that resonate with customers and drive action. We know how life science customers think, feel and buy – after all, we used to be them."
Find out more about BioStrata's services on our services page.