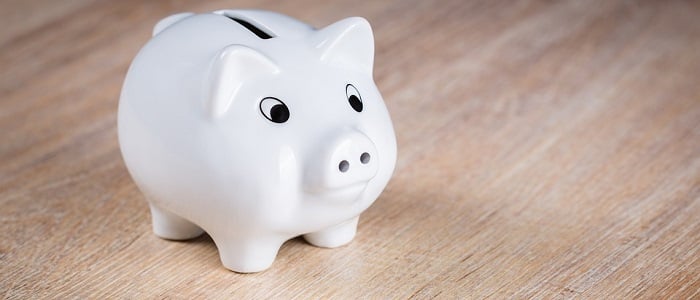 Marketing for a life science company entails a number of challenges and features that are unique to the industry.
While these can be eased somewhat with a background in the sciences (as we outlined in our previous blog, your success will ultimately be a matter of how well your marketing strategy suits the needs of your company and wider industry – all while making budgetary sense and promising a solid Return on Investment (ROI).
This is where we believe content marketing truly rises to the challenge. With a thorough content marketing plan, you can guide scientists through the stages of their buyer journey while providing meaningful and informative content at every step of the way. In addition to this, content marketing offers fantastic value for money.
Here are a few reasons why content marketing is such a good investment for life science companies:
Content marketing develops your brand.
In addition to simply generating leads, content marketing helps achieve other business goals, like brand awareness and brand loyalty – something native and paid advertising fail to achieve on their own. By having a dual-purpose strategy that combines lead generation and nurturing with brand development, content marketing can save your company considerable time, effort and money.
It builds your SEO ranking.
A successful content marketing strategy also addresses other needs, like SEO and building a social following. Actively updating your website with fresh blogs does wonders to improve your SEO. Your rankings are a good way to demonstrate ROI, as is the amount of traffic driven from search engines – which should, in turn, increase as a result of your improved Google rank. This will also ensure that your website can be found easily, especially for those who've never encountered your brand before.
Extract maximum value from your social media profiles.
Social media is about more than simply sharing and promoting your blog content. For instance, with additional content posted to your social accounts and proactive social activities like engaging with your customers, you can build a sizeable social following that consistently shares your content and expands your marketing reach even further. For a more detailed look at getting the most from your company's social media profiles, check out our blog about how we tripled our social media performance across every metric.
Content marketing suits the budgetary needs of life science marketing.
Traditional marketing approaches are simply not as effective when dealing with the life science industry. Scientists tend to be more aware of the inherent bias of most marketing content, and are less likely to be swayed by generic marketing messaging as a result. Any marketing strategy you do implement should, therefore, not only contain informative and targeted content, but be flexible and cost-effective enough to adapt to challenges as they arise without excessive additional cost.
Luckily, this is also an area where content marketing shines. Here are a few examples of how cost-effectiveness is built into its methodology, with links to previous blogs that cover each idea more in depth:
Repurposing existing content

is a great way to bolster your content strategy while extracting maximum value from your content offerings. This will also save you from having to shell out for an endless stream of new content.
Incorporating content marketing into

your existing marketing strategy

means you can reap the benefits without having to raze everything and start from the ground up. This point is crucial for budget-conscious business owners, as it's the implied cost of having to start from scratch that put many off in the first place.
Lastly, content marketing can play to the unique strengths of any company and their wider industry to deliver a solid strategy and

achieve company goals

. For example, using your internal team's scientific expertise can give content creation a technical boost without the added cost of hiring external subject matter experts.
All things considered, the biggest marketing bang your buck could ask for will inevitably come from nailing the strategy and publishing amazing content that directly increases your revenue. Download your free copy of the Life Science Marketer's Guide to Content Marketing to find out how to do just that.