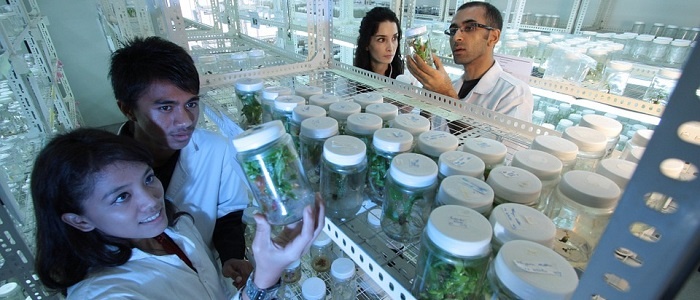 Marketers with a scientific background and technical knowledge have a number of great advantages in the world of content marketing – especially if they work for a life science company that produces technical content for scientifically minded audiences.
Here are four reasons your scientific knowledge can help you develop a successful life science content marketing strategy:
You know your products and services inside and out.
Your technical knowledge of your company's products and services puts you in a perfect position to create new content, as well as copy-edit/critique the content produced by your colleagues. Not many people can combine this type of scientific insight with marketing savvy, so you should see this ability as a unique weapon in your company's life science content marketing arsenal.
You know your audience inside and out.
As an ex-scientist now working in marketing, you probably have intimate knowledge of how your target audience think and act, as well as direct experience of their work challenges, pain points and likely objectives. While this definitely gives you an advantage, make sure to supplant this knowledge with market research data derived from asking your prospects directly. This will make your approach more well-rounded, and ensure that your content sticks to its core message over time.
You're comfortable "talking science".
With your experience in the field, you already know how to use scientific phrases and concepts in the correct context. This adds much-needed authenticity to your marketing content and tone, as your target reader is a lot more technical and discerning than most. And because "talking science" comes so naturally to you, your marketing content will be that much more effective at instilling trust and persuading your readers.
You can approach strategy from a scientific perspective.
Scientists and marketers tend to approach strategy quite differently. While the former prioritise evidence and study the data, the latter are more willing to take risks in pursuit of an exciting strategy that engages and inspires. Marketers with a scientific background (like you) are in a perfect position to reap the best of both worlds. Taking a rigorous approach to implementing and executing a great marketing strategymeans not having to rely on guessing or hit-and-miss strategies – you can base your strategy on solid benchmark data.
For a marketer with a scientific background, trying out a new strategy is also more likely to be approached as an experiment – supported with the necessary background research and driven by sound hypotheses. This scientific approach makes it easier to learn from what works and what doesn't, and then adapt the strategy to the changing needs of the business over time. It's also perfectly suited for the data-driven methodology of content marketing, which gives marketers all the data and statistics they need to make informed decisions and strategic adjustments on the fly.
For more tips on crafting a stellar life science content marketing strategy, download the Life Science marketer's Guide to Content Marketing.