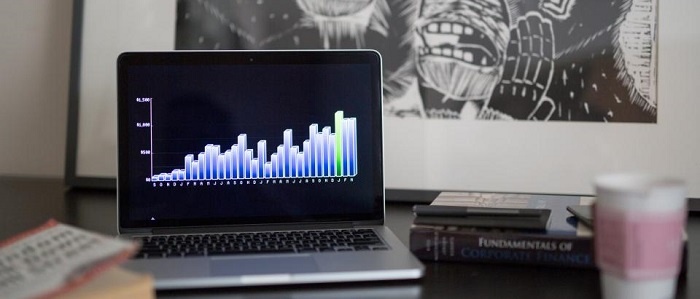 As a life science marketer, you've probably at least heard about content marketing, and how it's steadily gained in popularity over the last decade. But there's a lot of information out there, and it can seem overwhelming and difficult to make sense of what all the facts and figures actually mean – or could mean – for your life science marketing strategy.
One of the reasons content marketing is so effective is that it uses cold, hard data to continually augment, hone and improve its approach. Is a certain piece of content performing better than the rest? Simply dig into its metrics to see what's unique about it and how you can apply it to your future content creation.
So with this data-driven approach in mind, we're here to highlight a few key content marketing statistics that showcase its value for the life science sector.
51% of digital marketers will increase their content marketing budget.
Taken from this informative article, this stat sets the tone for the state of marketing as a whole. Content marketing is a force that's here to stay, and an increasing number of companies are getting on board and investing in it accordingly. This is equally – if not more – applicable to the life science sector. Take the pharmaceutical industry, for example. A few years ago, it came to light that nine out of ten pharma companies spend more on marketing and sales than they do on research and development.
Considering the previous statistic about more than half of companies increasing their content marketing expenditure, it's safe to assume that, if you're in the pharmaceutical industry, a good number of your competitors are investing in content marketing in a big way. This leaves you with two options: see what content marketing can do for your company, or continue with business as usual and hope for the best. (Spoiler alert: it doesn't look good.)
72% of B2B marketers say their top priority is to "create more engaging content".
This statistic, coupled with the fact that 60% of B2B marketers rate "producing engaging content" as their top challenge, from the same report, highlights the potential of content marketing for life science companies. As a life science marketer, you're sitting on a goldmine of potential content for customers at every stage of their buyer's journey. For instance, your oral presentations can be reworked into webinars, while your more detailed product-specific literature can be turned into infographics or tutorials. You're also in the great position of having a highly diverse professional atmosphere, with a broad array of expertise and experience that can be channelled into informative and engaging content. For more on how life science companies can get the most from their existing content, check out our blog "How to repurpose existing content for your life science content marketing strategy."
67% of B2B marketers believe their marketing to be neutral or ineffective.
For content marketing to be effective, the content itself needs to be of high value. But considering almost two thirds of B2B marketers believe their marketing to be neutral or ineffective, there is a gaping hole in the market to provide valuable, effective content. In a similar vein to the previous point, your company can take advantage of this by utilising the expertise of your team – your product and application specialists, business development team and support teams all have detailed and diverse knowledge of what your customers are trying to achieve. They may even have a wealth of experience in the scientific area of interest themselves, which could be a valuable source of insight for fuelling your content generation efforts.
To find out more about creating a successful and powerful content marketing strategy in the life science sector, download our guide, "A Life Science Marketer's Guide to Content Marketing."