With near limitless sources of information these days, from articles and blogs to company pages and podcasts, it can be challenging for marketers to stay on top of what's hot and what's not. Rather than sifting through everything to get to the good stuff, we personally like to keep an eye on a few key blogs: they're fresh, informative, driven by true expertise, easy-to-read and provide a personal feel for the reader. Deciding which of the thousands of blogs to read can be a chore within itself, so to make your life easier, we've listed some of our current favourite marketing blogs…
We absolutely love this blog. Even though Brown is a high-flying executive, TEDx speaker and well-respected voice in the marketing community, he adds a real personal touch to marketing and social media. His blogs are sure to give you a new perspective on a topic and always hit the sweet spot of engaging yet informative – so much so that we're positive once you start reading an article, you won't stop.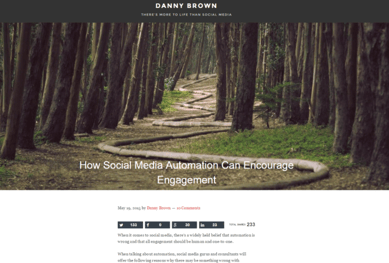 If you're after a marketing 101 course, the HubSpot blog is the place to be. This blog covers absolutely everything you need to know, from content marketing strategies and handy marketing tools to industry hot topics. The best part is that they've very conveniently split their content up into three blogs – marketing, sales and agency – so it's easy to find exactly what you're looking for based on whether you're working in sales, marketing (and even smarketing) or agency side. We've signed up to their ongoing email alerts and it's rare that we don't end up clicking at least one of the links to read more (the hallmark of any great enewsletter!).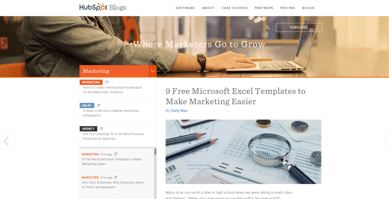 Oktopost is a social media management website and its blog is invaluable if you aspire to becoming a social media whizz. This blog will teach you how to network, from building a social media plan to kicking ass on Twitter, LinkedIn, Facebook and more.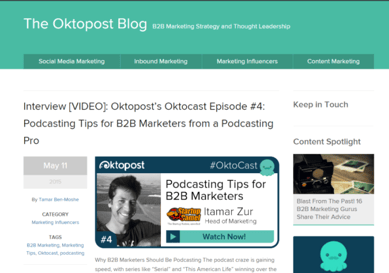 Sometimes it's the finer details that really set you apart, and for a business, that could be what turns your leads into clients. The Unbounce blog provides readers with endless handy tips and tricks to ensure your website (especially landing pages) and marketing strategy stand out and make a lasting impression.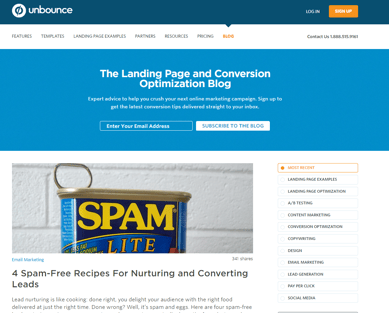 Scott is an internationally recognised strategist, advisor and keynote speaker and his blog is well worth a read. He often shares his own experiences and anecdotes, which are enough to capture your attention whilst adding context to a topic. He writes on a range of subjects, and visiting his blog is like going into a candy store – you never know what you might come out with!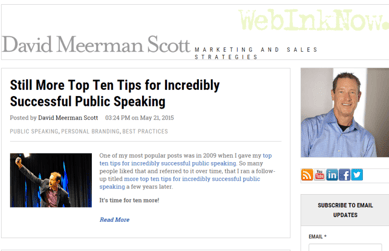 What's your favourite marketing blog?
So that's our list folks, but if you're someone who can't get enough of marketing blogs, you can find many more blogs worth a visit on this list by RADIUS (who also have a great blog themselves). We also love to frequently add new blogs to our ongoing reading list over here at BioStrata, so if you know of any awesome marketing blogs that we should be reading, please do share them in the comments below.
Happy reading!
If you enjoyed this post then be sure to sign up to our free monthly newsletter and we'll send more interesting blogs straight to your inbox.