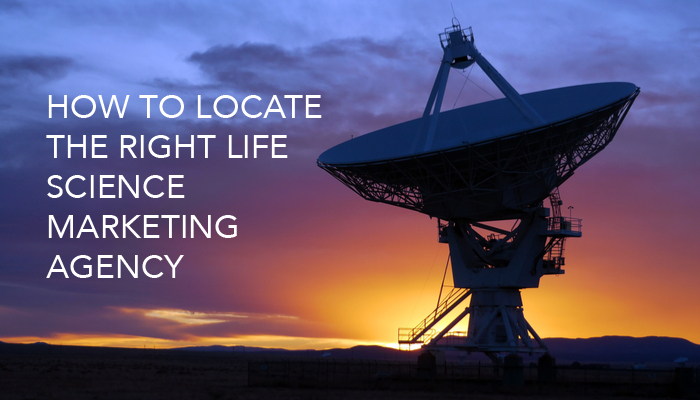 Competition for presence and market share continues to rise across the life science sector. Having a world-changing piece of technology or life-saving service is one thing, but how can you effectively communicate your offering to those that really need it? How do you get your message out there and make sure it resonates and drives action? No single strategy will get you the results you want, and modern marketing continuously adds new channels and tactics which always need exploring.
For these reasons, many companies decide to onboard and partner with a specialist life science marketing agency. An agency can act as an extension of your marketing team, helping to alleviate busy workloads, and can provide specialist expertise to complement and bolster the marketing and scientific knowledge of your company.
Identifying and onboarding a new life science agency partner can be tricky, so we've developed a free eBook to help guide you through some of the key considerations. Our first tip? Create an agency onboarding briefing document. This brief should act almost as a checklist of where you want your marketing activities to take you, laying bare your business objectives and the results you wish to generate. So, how do you create an effective agency brief?
Blog snapshot: How can you effectively communicate your offering to your ideal customers? One way is to partner with a specialist life science marketing agency. To ensure you approach the right agency for you, consider developing an agency brief. For tips on creating the brief, or for how to choose, engage and partner with the right marketing agency, you can download the free eBook.
What does a good agency brief look like?
A good brief is clear and concise. When developing it, ask yourself three questions:
What service is required?
What critical information will help develop a solution?
How can we inspire the agency to provide the best solution?
Sticking to these three questions throughout will help declutter the brief and keep it streamlined. If you maintain this theme, you can then start to build out the sections as highlighted below. Our free eBook includes a handy template you can use to create the perfect agency brief, helping to ensure you include all vital information. If you don't have time to read the eBook, you can download the agency brief template below.
Section 1: What is your market background?
In this section, tell the agency a bit more about the environment in which your business operates. Set the scene, and include a summary of your company as well as its products and services. This section could also cover information on your competitors, your strengths and weaknesses, where you'd like to be in the future and how your customers talk about your brand. Setting the scene in this way is important, as it will allow the agency to properly scope your long- and short-term business objectives, and see where their own expertise and services can fit into the picture.
Section 2: Who are your target audience?
Identifying and documenting your target audience(s) can help you create a message that really resonates with your customers. Tailored messaging will help leave a lasting impression and build trust between your brand and your buyer personas.
Buyer personas are semi-fictional representations of your target audience, and are developed by using real data and educated assumptions from shared knowledge of the industry. The buyer persona development process enables you to better empathise with the needs, challenges and objections of your prospects, and ultimately helps you sell and communicate better as a brand.
Section 3: What are your metrics for measuring success?
We all know how important it is to set realistic goals, so ask yourself what you are looking to achieve, why you want to achieve it, and how you will measure success. If you fail to make these sorts of measurements from the onset, how will you know whether your marketing efforts have been a success or a failure?
Once you've set your SMART goals, the process of distilling your marketing metrics should be straightforward. Some measurements that are commonly used are website visits, lead-to-close ratio, cost per lead, and customer lifetime value. Other metrics could include awareness of your brand and how well it is perceived, or even volume-based metrics such as total number of articles placed in key publications. Setting these metrics—and then collecting data throughout the campaign—will allow you to measure your progress, helping you to understand which marketing initiatives were on the mark, and which ones need further honing.
Section 4: What's your budget?
Finally, you need to think about how much budget you are able to invest in your marketing efforts, so you can give the agency a good guide to work with. This will allow the agency to select the best approach and a suite of tactics to deliver exceptional return on investment. You may not have an exact amount to hand, but a ballpark estimate is a good place to start (you may also want to ask yourself how much you should spend on marketing while you're at it). Marketing is an investment, and good agencies should be able to demonstrate how they will use this investment to deliver growth.
How to choose the right life science marketing agency
Once you have created a comprehensive agency brief, you should have a better understanding of the services you require in order to reach your marketing and business goals. Whether your goal is to increase revenue, generate better brand awareness or simply launch a new website—it's important to always put strategy before tactics. Whatever the need may be, creating a streamlined yet detailed agency brief is the first step towards a fruitful partnership.
If you would like more information on how life science companies can choose, engage and partner with the right marketing agency, then download our free eBook: