Last month we published a blog on how we tripled social media performance across every social metric, and we were overwhelmed with the amount of engagement we got from everyone. Now that you've seen the results of quadrupling social media posting frequency, we know many of you are keen to give it a try for your business too. So as promised, here's exactly what we did.

1. Put someone in charge
First and foremost, we assigned one person in the team to look after all things social media. This person was responsible for developing a sharing schedule, monitoring social streams and engagement and encouraging everyone in the team to contribute to the blog. As with most projects, if you don't give someone direct ownership of your social media activities, there will be no driving force behind it (and therefore limited success). As an agency, we have some clients that opt to give this responsibility to us, sometimes for their entire social media programme or across just a few channels e.g. Twitter and LinkedIn. We use tools like Buffer and HubSpot so that we can post on behalf of the individual and company profiles without ever needing direct access to their social media accounts (they review and approve every post before it goes live of course!).


2. Curate valuable and interesting content
Another key thing we did to improve social media performance was to trawl through the web to find science and marketing stories that our audience would find interesting. We used a number of tools for this and also monitored relevant social streams to stay on top of trends and engage with social posts from other individuals and companies. Monitoring a feed doesn't take very long at all – a quick scroll during your coffee break is sufficient – yet is a great way to position yourself as a valuable information source in your industry. For tips on what to share, check out our guide to scientific content curation.


3. Write more blogs
At the moment, most social media experts feel that you should try and follow a particular ratio when sharing content on social media, particularly Twitter and Facebook. This is known as the 4-1-1 rule, made popular by the author Andrew Davis in his book 'Brandscaping'. It states that for every six social media posts you share, four should be curated content to demonstrate your expertise and build relationships with other influencers, one should be a piece of educational content from your blog or website and one can afford to be more promotional (e.g. a new item about your company or a promotional offer such as a coupon code).
Based on this, as well as sharing content posted by other people, we also started to develop more of our own content. A blog is a fantastic way to show your personality, share your knowledge and ultimately drive people to your website. Have you ever set out to write a blog, only to stare blankly at your screen wondering what on earth to write about? We certainly have. To overcome such moments, we brainstormed some unique blog ideas and put them on a Trello board to ensure there was plenty of inspiration for our team.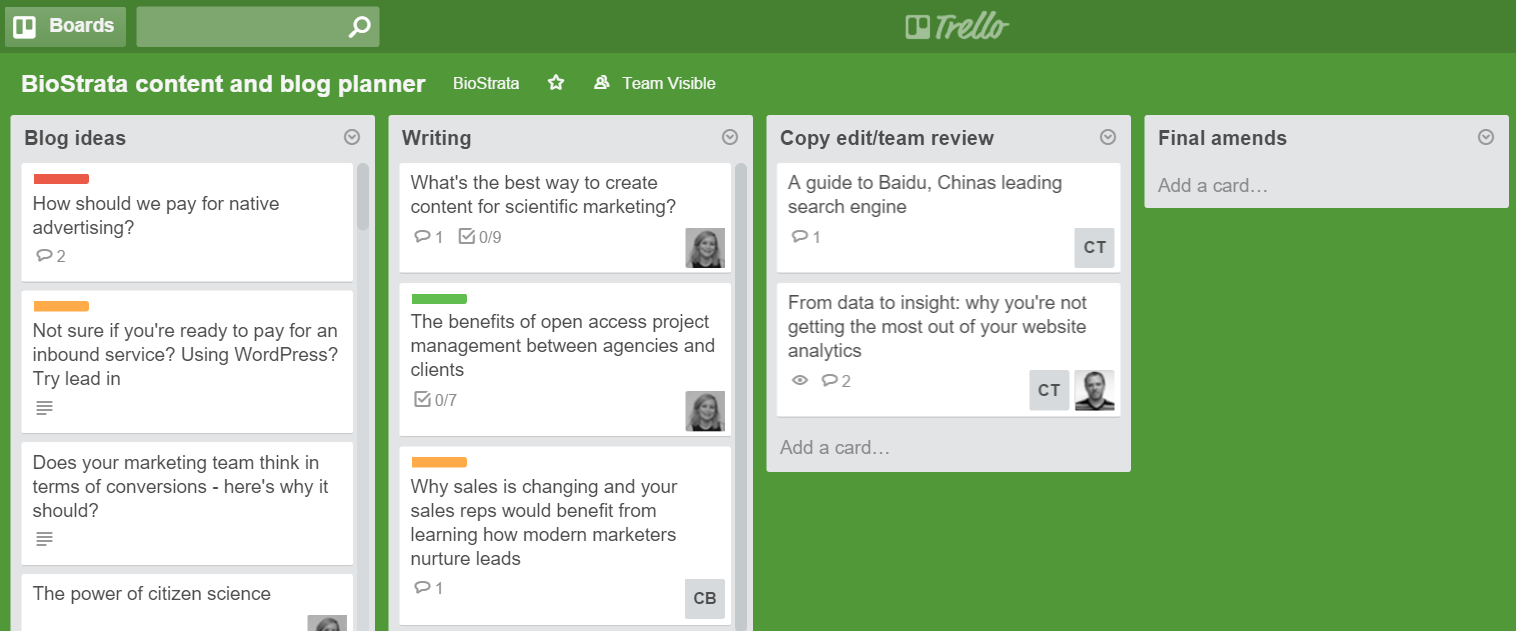 Though there's no magic number for how many blogs you should post, over the course of our experiment, we aimed to post twice a week. You may post more or less frequently depending on your business, but just remember that producing unique, valuable content over pure quantity is key – with so many blogs out there, you need to find a point of difference to be noticed. Try to focus on the unique interests, challenges and goals of your audience and align them with insights and information that only you can share with them.


4. Share, share, share
If a tree falls in a wood and no one is around to hear it, does it make a sound? We'll leave that debate to the philosophers, but what we can tell is that it's pointless creating and sharing great content if your prospects never find it. For that reason, you need to promote your content like crazy (while paying careful attention to the 4-1-1 rule mentioned above).
For example, we've noticed that many people share their content only once on social media and then move on to writing and sharing a new piece of content. With more than 500 million Tweets whizzing around every day, the chances of your Tweet becoming lost is fairly high. But when you've put so much effort into developing that one piece, isn't it worth spending a little extra time to ensure more people will come across it?
You can ensure your message and content is reaching the right people by coming up with a social sharing calendar. This schedule will help you to promote each piece of content multiple times whilst ensuring that you aren't spamming your followers. When re-sharing, try to put a fresh spin on the message to keep your content unique and engaging. Depending on your industry, you may find some channels work better than others. Keep this in mind when sharing your content and don't be afraid to play around with your sharing schedule. As an example, we find that we can share the same content multiple times on Twitter without annoying our followers (due to the sheer volume of Tweets that are posted every day), whereas less content is shared via LinkedIn in general, so if you post too often you may come across as being a spammer. For more information on how often to post to different social media channels, check out this blog by the team over at Buffer.
We also encourage our team to share our blogs across their own networks. To help stimulate this, we set up an automated email using Zapier that alerts our entire team via HubSpot whenever a post is published.


5. Monitor, optimise, repeat
This step is our favourite, and once you reach it, make sure you give yourself a big pat on the back as it's something that most companies fall down on – measure your activities so you can learn from them and improve. Keeping a close eye on the impact of scaling up your social media efforts can help you drill down on the topics that resonate most with your followers. This information can also guide you in developing only interesting and relevant content in the future.
There are a number of ways to evaluate impact, and one of the most simple ways is to use something like the HubSpot reporting tool, which does all the hard work for you! This nifty tool tracks a number of metrics and allows you to compare reports from different time frames to figure out exactly what worked and when.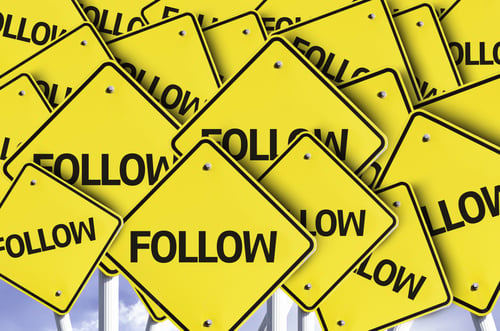 Image: Gustavo Frazao/Shutterstock.com
So there you go, five steps and you're on your way to becoming a social media wizard. Feeling inspired yet? Try it out for yourself and don't forget to let us know your results in the comments below.
Want help with your social media? Then get in touch with our team today.