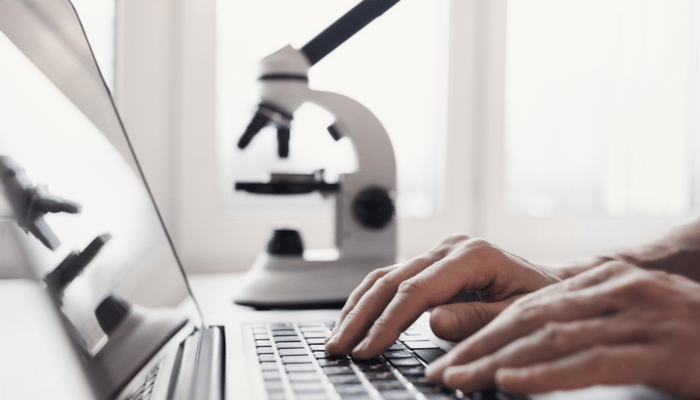 When it comes to influencing prospective customers in the life science sector, outbound marketing approaches such as cold calling, banner ads and unsolicited emails are no longer delivering a return on investment like they used to. Poorly targeted and relatively expensive, these once tried-and-tested tactics are increasingly delivering disappointing results. As marketers, if we want to continue to engage with modern scientific audiences, it's vital that we adapt to be successful. Here, we look at how buyer behaviour has evolved, and why updating your life sciences marketing strategy using an inbound approach could deliver better results.
Blog snapshot: Ubiquitous access to the internet and the rise of social media is changing how consumers in the life science sector discover and buy products and services. For marketers, this means that the traditional 'outbound' approaches are proving less effective. Download our eBook to learn more about inbound marketing, and why it's ideally suited to leverage these changes in buyer behaviour.
The way that customers buy has evolved: Your marketing strategy needs to do the same
The internet has changed many aspects of our lives, not least the way we find and buy products and services. Not so long ago, customers looking to make a purchase would have probably visited their local supplier and been influenced by a salesperson's pitch or brochure. Today, much of the information customers need to make buying decisions is available online, and the 'always connected' lifestyle afforded by smartphone technology means this information is more rapidly and easily accessed than ever before.
From price comparison sites through to product review forums, the information modern customers need to research their problems and identify the right solutions is right there, at their fingertips. What's more, the rise of social media channels like Twitter and LinkedIn means modern customers are now increasingly aware of the buying habits of their friends and colleagues too. More than ever, it's the people and websites we know and trust that have the biggest influence on the products and services we ultimately buy.
Why outbound marketing is becoming less effective (and more expensive)
For marketers, these changes in buyer behaviour mean that the tactics we've relied on to engage with prospects in the past simply aren't as effective as they used to be. With consumers now able to seek out and access product information on their own terms, they've become increasingly adept at tuning out (or even using technology to block) outbound marketing messages that are pushed onto them.
Recent industry statistics indicate that it takes sales teams around 18 attempts to reach prospects, while just 1% of cold calls lead to a meeting. Unsolicited emails are also delivering disappointing results, with email open rates falling across the industry. In the healthcare sector, for example, B2B click-through rates are typically less than 3%, and for unsegmented and purchased email lists, these numbers continue to fall. Put simply, traditional marketing tactics are often too poorly targeted, cost too much money and deliver disappointing results. It's also extremely difficult to track their performance and evaluate their success.
Leading life science companies are turning to inbound marketing
With outbound marketing techniques delivering poor results in today's information-rich world, many of the most successful life science companies are turning away from these tactics, and instead adopting an inbound marketing strategy that puts the needs and interests of their prospects first.
Inbound marketing is a modern strategy that uses highly relevant and valuable online content to attract visitors to your website and nurture them into customers. By providing your prospects with content that will help them fully understand their problems and how they can be solved, you'll build a relationship, earn their trust and empower them to make an informed decision.
Unlike the old-style outbound tactics, which involve chasing down prospects and promoting your business directly, inbound is designed to pull your ideal customer in by offering them educational, informative and entertaining content they simply can't resist. In other words, if traditional outbound marketing was like broadcasting to the market using a megaphone, then inbound is like using a magnet to pull prospects in.
Could you achieve more success with an inbound marketing strategy?
Increasingly, life science companies that have swapped traditional outbound tactics for an inbound approach have seen some remarkable results, including increased website traffic, more and higher-quality leads, as well as an increase in sales revenue. By appealing to prospects in a way that aligns with how they're buying today, using content that's of real value to modern buyers, inbound marketing is helping businesses convert more customers, while delivering an exceptional return on investment.
Download our eBook to find out how inbound marketing could help your life science company attract more website visitors, generate high-quality leads and achieve your revenue goals.