Last week, some of the BioStrata team had the pleasure of virtually joining Inbound 2021, an annual conference aimed at marketing, sales and customer service professionals from across the globe. We love attending this conference each year, and of course we certainly hope that next year we can head off to Boston MA to join our industry colleagues in person once more, but nonetheless, it was a great opportunity to hear a wide range of industry professionals discuss the latest industry trends from the comfort of our own homes.
With the need for effective marketing more demanding than ever, this year our key takeaway was that customer evangelists (definition: customers who are positively passionate about and willing to advocate for your business) are your biggest marketing asset. Content that is co-created with customers, such as case studies, presentations, webinars and videos, has an authenticity and persuasive power that few other marketing materials can match.
However, this isn't all we learnt, so if you weren't able to join Inbound 2021 this year, fear not, as we've put together a round-up of the latest marketing insights you need to know below.
---
Skip ahead
---
1. Driving a customer-centric marketing strategy to success
By Lauren Barham, Senior Marketing Manager at BioStrata
Having a clear strategy is core to any marketing team, but if you don't have the right foundations in place this could result in a crumbling effect further down the line. So what should the foundation of a marketing strategy be, you ask? The answer is content plus consistency.
Not only is content the driver of many, if not all, marketing campaigns including demand generation, it immediately establishes the positioning of your business with your prospects. You will no doubt have heard the old saying 'Content is King', but it's not just about the content…
According to Denise Persson (CMO at cloud software company Snowflake), who presented at Inbound 2021 on how she's built a successful marketing function from the start-up phase, if you're not consistent you won't be able to build trust within your prospects and customer base. Her top tip was "it's better to be 100% consistent than to be 100% right with your positioning. Consistency is king."
So forget 'Content is King' and just remember 'Content + Consistency = King'.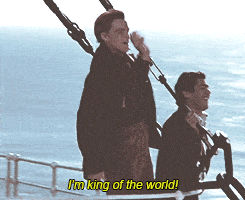 Denise went on to talk about how the best content comes from your customers, and how you should be centering the customer at the heart of your marketing, because if you have happy customers they will happily talk about you.
This was a key message that I heard across many talks during Inbound 2021, with many presenters speaking on the importance of customer advocacy in marketing, and how buyers want to hear from the customer's perspective (not the company). Your prospects will be more interested in hearing from other customers than they would be hearing a more scripted story. So find customers who have really interesting stories to tell, because people always go to their trusted peers for advice. Don't be afraid to address the problems your customers are experiencing and the reasons they decided to choose you. As Denise said, "the aspiration should be to have customers and their stories sprinkled across all of your marketing."
A few other top tips from Denise were the importance of marketing being data-driven and companies having the ability to be able to adapt marketing programmes in real time. With this in mind, invest in your data infrastructure. Marketing is always about the timing and being relevant, so being able to personalise messaging and content using your customer-insight data is key.
Finally, she stated that the number one thing you can do is have incredibly strong alignment with your sales team; Denise likes to think of their marketing and sales teams as one 'go-to-market' team. Ultimately both need to have the same priorities, strong communication and work together as one team. As the old saying goes 'Teamwork makes the dream work!'.
2. Building trust with your customers by speaking persuasively
By Lounes Dala, PR Marketing Executive at BioStrata
It's important for all companies to build trust with their customers, so that they don't just feel that you're there to sell them your product. Appearing for her third time at Inbound, Molly Gilson (Customer Support Manager at HubSpot) gave us her top tips on how to speak persuasively so that you and your customers can sit on the same side of the table. Backed up by academic articles, she enlightened us on the whole process, from how to assess emotional intelligence ahead of time to making your customers feel heard.
Let's cut the suspense and dive right into it, here is my round-up of her favourite tips on how to speak persuasively: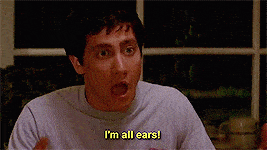 To speak, listen first. A bit counter-intuitive, isn't it? Not so much, as making sure you know the needs and problems of your customer allows you to address their specific issues and tailor your speech. Emotional intelligence helps you relate and empathise with the person you are talking to, making you a good listener. Identify your strengths and weaknesses in this area, or better yet, ask a trusted peer to help you do so.
Prepare beforehand. I know this doesn't sound ground-breaking, but it's still critical. Firstly, know your goal: what is it you want to achieve during this meeting? Establish a clear goal so you don't end up on endless tangents. Then, get to know your customer: a quick search on social media goes a long way. Importantly, leave your personal stress outside and be in a positive mood.
When in doubt, pause. Allow yourself to catch your breath and gather your thoughts for a few seconds and remember this is not personal. If a disagreement comes up, the person is probably not upset at you but at the situation. A brief pause can remind you just that and make your customer feel heard.
Don't forget labelling. Using good labels such as "It seems like…", "You sound like…" gives voice to your customer's feelings. It shows your customer that you're listening and helps you ensure your understanding is right.
With all these tips you should be set for success. And remember, no matter how many articles you read or courses you take, practice makes perfect!
3. Your existing CRM contacts can be a gold mine of potential value (so don't let them fall by the wayside)
By Ol Anscombe-Cox, Inbound Senior Account Manager at BioStrata
For life science marketers, generating awareness-, consideration- and decision-stage leads continues to represent a major focus of their digital marketing efforts. The COVID-19 pandemic hasn't changed this, and has in fact meant that generating new leads has never been more difficult.
In a survey, 46% of new business leaders said that finding leads continues to be their biggest commercial challenge. But what many marketers don't realise is that there's a tonne of untapped value sitting right within their own CRM.
If you've been running content-led programs for a while already, then it's likely that you have a database of potential customers waiting to hear from you. This is why actively nurturing the leads you generate is critical, otherwise, you put all that effort into building out your contact database only for all those potential customers to fall by the wayside.
Lead nurturing is a great way to guide those contacts down the sales journey, connecting with them along the way and providing value to them through your interactions. One of the best ways to do this is to deliver high-quality content to them in an email-based nurture workflow, which helps to strengthen your position as that collaborative, expert partner (in addition to keeping you top of mind).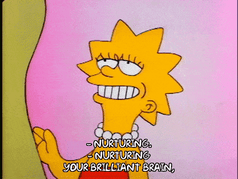 As a simplified example, let's say that you have a list of contacts who have previously downloaded an educational eBook that hits on a number of challenges they're facing as part of their role. It's likely that you have other content that can also help those prospects, perhaps a 'how-to' guide that educates them on ways to overcome that challenge. Delivering this content to them followed by other relevant content offers (which can become successively more 'bottom-of-the-funnel' as the workflow progresses) can help take the reader on that journey which, ultimately, ends with a conversation around the best product or solution to help them reach their goals.
Marketing automation platforms like Pardot and HubSpot have tools within them that can help you achieve this, and Mike K Tatum (Demand Gen Manager at Momentive) gave a fantastic talk at Inbound 2021 where he went through some of the lessons he has learned running lead nurturing workflows as part of his role.
Mike laid bare the importance of introducing proper 'time delay' into longer workflows: where delays between emails actually become longer as the workflow progresses. This has been shown to improve engagement, as you guard against putting prospects off who might otherwise feel bombarded, and you simultaneously keep those prospects warm as you deliver content to them in a fashion that is still timely.
Mike also reaffirmed the importance of generating and delivering content that is appropriate and engaging for the audience (as a side note, this is more important than ever when working in a niche like the life science industry). He noted that measuring email click-through rates should become all marketers' number one email metric, not least because updates to iOS 15 mean that email open rate figures are likely to be distorted unless viewed separately (as Apple will effectively open all incoming emails before they even reach the inbox, to check for breaches in mail privacy).
So, our biggest tip is to take the time to assess your existing CRM contacts and consider setting up some email nurture workflows. If you've already got these set up, again take the time to evaluate and refresh them, as there could be gold in your contact and customers lists: you just need to mine for it.
4. Preparing your strategy for the phasing out of third-party cookies
By Jack Secker, PR Account Executive at BioStrata

There is no getting away from the fact that cookies are everywhere on the internet. For marketers in life science and other industries, third-party cookies are at the epicenter of retargeting strategies and other digital marketing efforts. However, with the recent news that Google is to phase out support for third-party cookies in 2023, marketers have been left perplexed as to what this new era of "cookie-less marketing" will look like, and what it will mean for them and their customers.
A recent survey revealed that 49% of digital media professionals believe that third-party cookie deprecation is the biggest challenge facing the industry. This is no surprise, considering third-party cookies are used by companies such as Facebook, Google (as part of AdWords and other products), LinkedIn and HubSpot to provide deterministic and probabilistic matching in campaigns. Alex Moore (Senior Partner at Stratagon Inc) explained how the majority of marketing efforts integrate third-party cookies somehow.
So, what will the digital marketing landscape look like without cookies, and what are the actions you can take to drive success?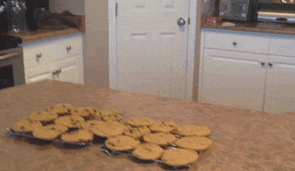 Alex explains that the first step is to get back to basics. Knowing your audience and how to reach them will be more important than ever, and so will the need for effective reporting and data analytics in order to measure, test, adjust and repeat strategies.
Another way to prepare is through optimising your tech stack to get the most out of your first-party data. You can do this through organising your data within your CRM, and then mobilising this data using a marketing automation tool. Activate your data via combining inbound and outbound targeting options, and analyse and adjust based on visual and analytical assessments.
When considering your audience and reach, Alex highlights different options to consider when executing campaigns, such as making the most of context (search intent, firmographic, business to publication targeting) as well as the use of first-party data. Unlike third-party data, first-party data is stored under the same domain you are visiting. Alex also suggests using account based marketing (ABM) in B2B to help reduce a reliance on cookie-driven advertising.
In summary, standard procedures and metrics that determine success are likely going to change as third-party cookies are phased out, but by being informed on the state of cookies, learning how you are currently using them and building your own first-party war chest, you will be able to future-proof your marketing strategy to ensure success.
5. Account-based Marketing vs. Content Marketing: Which is more effective?
By Anna Willis, Marketing Executive at BioStrata
More and more companies are turning to content-driven marketing programs to generate leads and nurture leads into prospects. This is effective, but also means that with so much content out there, it's harder than ever to stand out from the noise. Because of this, many life science companies are turning to ABM (account-based marketing) and ABS (account-based selling) approaches, whereby resources are concentrated on a target set of known accounts within a market.
But how do you know which approach is right for your company? This was the basis of the debate between Inbound Marketer's Stephen Lackey and Molly Rigatti from SmartBug Media.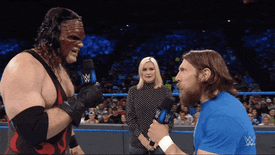 In the ABM corner, Molly admitted that content is indeed the fuel that drives ABM, but noted that the more direct approach taken with ABM (versus inbound) can be more effective for generating engaged leads.
With ABM, there can be higher ROI for each piece of content created because you're not just creating catch-all content and hoping that someone bites, you're creating content tailored to the challenges and needs of an organisation you know and tying exact campaigns to exact prospects/customers. The approach allows you to effectively 'flip the funnel' as the leads you're adding to your pipeline are coming in as far warmer MQLs (marketing qualified leads) and SQLs (sales qualified leads), as opposed to starting the story with leads that may or may not be right for you.
Provided you know who you sell to, ABM is great. However, Molly did admit that ABM can be hard to scale and can also be expensive. You have to be sure that the lifetime value of new customers will demonstrate a positive ROI (return on investment).
Over in the content marketing corner was Stephen Lackey, who highlighted the lower time and resource investment required. You only need to create a single, catch-all set of content rather than bespoke content for each target account and the leads then come to you. It's also far more scalable and, with tools such as progressive profiling, you can build specific profiles on your prospect over time and essentially allow them to fill in the blanks on who they are, what their challenges are etc. so that your content can answer their questions before they even reach the sales team.
He also raised a key issue with ABM: it can result in lots of effort for no returns if the target company falls through and doesn't ever actually buy.
BIOSTRATA TOP TIP: A cost-effective way of generating ABM-style content is to create, say, an eBook based on a set of challenges you know are common to many within your buyer personas. You can quickly tailor that content to each target company (editing intro, outro, add logo etc.) to create a personal feel. Promoting this to those target accounts via platforms like paid LinkedIn ads gives a personal feel, while only really investing in creating one content offer.
Stephen explained that content marketing enables you to target buyers you didn't know existed (ABM often requires a lengthy initial research process to identify companies) which can open markets you might not even be aware of and promotes the brand to many who are ready to buy.
All in all, there are benefits to both approaches, and with content marketing becoming more personalised and techniques like the top tip shared above, it's likely that a hybrid approach that combines the best of content marketing and ABM will generate the best results for many life science companies.
Keep up-to-date with the latest marketing trends
Follow BioStrata on LinkedIn and Twitter to keep up-to-date with all of the latest trends in the world of life science marketing, where we'll post not only our latest tricks and tips, but those from other experts in the industry.