Through our recent series of blogs we have discussed what it takes to drive traffic to a life science marketing website and how to engage visitors with great content. The next step is to get each visitor to convert from a prospect to a lead. You don't want them leaving your site without providing some information or you will lose the opportunity to nurture them until they are ready to buy. This is where effective Calls-to-Action (CTA) come into play.

Buyers want to be educated without being pestered by a sales person
CTAs are the key to lead generation but they need to be done right. Today's buyers are looking to consume information when they want to and how they want to, and more often than not, without the involvement of a sales person. They are looking to be educated and not sold to. Historically, the seller was in control of the sales process. However, research from Google and CEB titled The Digital Evolution in B2B Marketing provides new insight into buyer behaviour. Nowadays customers are reportedly nearly 60% through the sales process before even engaging a sales rep, regardless of price point. Looking at this in another way, over 50% of the sales process just disappeared. As a result, the website and new forms of inbound marketing content, such as podcasts, blogging and social media, have become essential factors in the buying cycle.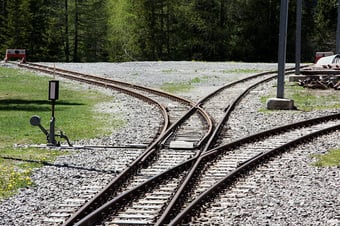 Image: Flickr/Martin Fisch/Decisions/CC BY 2.0


Converting website visitors to leads with effective CTAs
It is vital to find ways to capture online visitors so they become prospects. The simplest way to convert website visitors into leads is to ensure that each page of your website features a prominent CTA. But what makes an effective CTA?
Offer CTAs that provide value: For example infographics, whitepapers, application notes, case studies, podcasts, training videos, posters, user group meeting outcomes, KOL symposia/round table sign-ups or presentations. Work towards placing top-of-funnel offers (e.g. whitepapers) on top-level pages and middle-of-funnel offers (e.g. request a quote, demo, and price list) as the prospect is delving deeper and learning more about your offering.
Make them big and bold: Your CTAs should be bigger and bolder than other elements on the page without overdoing it!
Consider colour: Whether it is a link, button or image, your CTA must look visually appealing so people want to click.
Make the CTA look clickable: This can easily be achieved by making a button or adding a hover effect to an element.
Less is more: Keep it simple and make it clear what is being offered.
Test when possible: Try testing different colours (e.g. red vs green buttons), copy and placements to see which CTAs get the most clicks and drive more leads.
Inbound marketing is the key to filling your sales funnel with qualified leads and your website is where education, engagement and conversion take place. Capturing visitor data through powerful content and CTAs will play an important part in your business's overall success.
You can find out more about developing a website to power your sales by downloading our FREE eBook on turning your website into a marketing and sales machine.